EnOcean Alliance joins its members in exhibiting maintenance-free wireless sensor solutions for intelligent buildings, smart homes, and IoT solutions.
San Ramon (USA)/Shanghai (China). August 12, 2019. Shanghai Intelligent Building Technology (SIBT) will hold its 13th edition in Shanghai New International Expo Centre. From September 3 – 5, 2019 SIBT visitors discover present innovative intelligent building technologies and solutions related to IoT, big data, building energy efficiency, and energy management systems. In this context, the EnOcean Alliance, along with its members, will present applications for maintenance-free wireless sensor solutions for intelligent buildings and smart homes based on the EnOcean wireless standard (ISO/IEC 14543-3-10/11).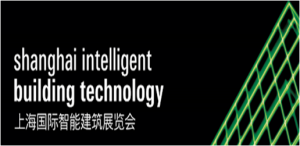 At their joint booth W2 H 23, EnOcean Alliance member companies Advanced Devices, Contemporary Controls, GLINE, Interfuehler (Thermokon), Menred, Rutronik, WAGO, and WinShine demonstrate how their solutions create a highly comfortable working and living environment, resulting in better health and productivity, a more efficient use of energy as well as in a higher level of security.
The EnOcean Alliance, which has more than 400 members worldwide, is one of the most successful alliances in the area of smart building monitoring and control. The non-profit organization standardizes and develops intelligent building solutions with integrated energy harvesting technology based on the EnOcean wireless standard (ISO/IEC 14543-3-10/11). More than one million buildings all over the world now have wireless networks of this type, making EnOcean the international reference technology when it comes to wireless standards for building automation.
The EnOcean ecosystem of self-powered wireless sensor solutions currently consists of 5,000 product variants that build on 1,500 basic products, with new ones being added all the time. Thanks to their standardized sensor profiles, the products can be combined with each other. These interoperable system solutions lower installation and maintenance costs and provide significant benefits when it comes to energy efficiency, security, and comfort. Using EnOcean based maintenance-free wireless sensors, data can be provided in real-time via an IoT gateway to an IoT cloud platform where the data is analyzed, whilst a dashboard visualizes the results for decision-makers and building owners.
EnOcean Alliance seminar and presentation
On September 3rd, 2019, from 13.45 – 16.45 am (CST), Graham Martin, CEO, and Chairman of the EnOcean Alliance, and member companies' representatives will explain the EnOcean Alliance eco-system in the seminar "EnOcean energy harvesting wireless standard: bringing IoT into buildings". The event will include case studies and latest updates of the EnOcean Alliance. It takes place in the Meeting Room M3 in Hall W2, Shanghai New International Expo Center (SNIEC). To register online for the seminar, please click here. In addition, Graham Martin Chairman & CEO will be presenting at the SIBT Smart Office Forum.
About EnOcean Alliance
Leading companies worldwide from the building sector formed the EnOcean Alliance to establish innovative maintenance-free wireless solutions for the Internet of Things, which are used for automation solutions for sustainable building projects – making buildings more energy-efficient, more flexible and more cost-effective. The core technology of the Alliance is energy harvesting wireless technology for flexibly positioned and service-free sensor solutions. The EnOcean Alliance aims to internationalize the energy harvesting wireless technology and is dedicated to creating interoperability between the products of OEM partners. The basis for this is the international standard ISO/IEC 14543-3-1X, which is optimized for wireless solutions with ultra-low power consumption and energy harvesting. More than 400 companies currently belong to the EnOcean Alliance. The headquarters of the non-profit organization is located in San Ramon, California.
Press contacts
Lena Lin
+86.138.1133 8903
lena.lin@enocean-alliance.org