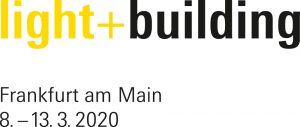 San Ramon (US)/Frankfurt/M., 07.02.2020 – Light & Building is the stage for lighting trends and the driving force for intelligent building technology. The world's leading trade fair celebrates premieres and sets trends. And here the EnOcean Alliance is leading in the latest trends for smart spaces and smart buildings. From 8th to 13th March 2020 at booth 9.1 C60, the EnOcean Alliance and its partners will showcase the latest innovative solutions for smart homes, intelligent buildings and smart spaces based on the international EnOcean energy harvesting standard (ISO/IEC 14543-3-10).
The EnOcean Alliance, which has 400 members worldwide, is one of the most successful alliances in the area of smart building monitoring and control. The non-profit organization standardizes and develops intelligent building solutions with integrated energy harvesting technology based on the EnOcean wireless standard (ISO/IEC 14543-3-10/11). More than one million buildings over the world now have wireless networks of this type, making EnOcean the international reference technology when it comes to wireless standards for building automation.
This year's focus will be on the following topics:
Smart Spaces for companies – intelligent use of space saves costs and increases the productivity and well-being of employees: Experts, including from Microsoft, T-Systems, CWS Boco, Eltako, BSC Computer, EnOcean and Honeywell, will report on ongoing pilot projects for the smartification of company building spaces and explain the benefits for companies and employees.
Implementation of the new European Buildings Directive (EPBD): By 2050, all buildings in the EU are to be CO2-neutral – achieved via interim targets for 2030 and 2040. This year, the member states must bring into force the necessary laws and administrative regulations to this end. EnOcean Alliance experts will give an overview of current developments and explain what the EU requirements mean in terms of building automation and holistic energy-efficient operation.
Wireless standards for smart homes, intelligent buildings, and smart spaces – a technology comparison: EnOcean Alliance experts provide an overview of established wireless technologies. They explain their most important parameters and preferred areas of application. Also how the EnOcean Alliance is working with other standards organizations such as the OCF (Open Connectivity Foundation) to create and launch open protocols for complete smart home interoperability, essential for mass adoption in this field.
The EnOcean Alliance offers the advantages of an extensive and established ecosystem of interoperable self-powered wireless sensor solutions that are available to intelligent buildings worldwide. Based on the energy harvesting technology using movement, light or temperature differences as the energy source for battery-free switches and self-powered wireless sensors, these solutions help optimize the utilization of buildings, create new service models and make buildings more flexible, energy-efficient and altogether more cost-effective. EnOcean wireless networks have been installed in more than 1,000,000 buildings worldwide, making it the most widespread and most field-tested wireless building automation standard in the world.
Altogether more than 50 companies are presenting EnOcean-based solutions at Light & Building 2020. The following companies are exhibiting on the EnOcean Alliance booth (9.1 C60):
AFRISO, AWAG Elektrotechnik AG, BECKER-Antriebe, BSC Computer GmbH, Contemporary Controls, CWS, Eltako, EnOcean, GRE Alpha Electronics, Honeywell PEHA, LAE, MinebeaMitsumi, Micropelt, Microsoft, Schulte-Schlagbaum, T-Systems and ViCOS/Opus.
About EnOcean Alliance
The EnOcean Alliance is an international association of leading companies in the building and IT industries founded in 2008. The open, non-profit organization is committed to enabling and promoting interoperable, maintenance-free and proven eco-systems based on the wireless EnOcean radio standard (ISO/IEC 14543-3-10/11). With their decades of experience, EnOcean Alliance members strive to co-create a healthy, safe and sustainable environment in smart homes, smart buildings and smart spaces for the benefit of all. The EnOcean Alliance headquarters are located in San Ramon, California.
Presse Contact  
Evelyn Gilde-Back
EnOcean Alliance
M +49 (0)176 636 13 964
press@enocean-alliance.org