The organization will be showing smart applications based on the EnOcean wireless standard as well as selected IoT solutions helping to create seamlessly connected and interoperable smart homes and smart buildings.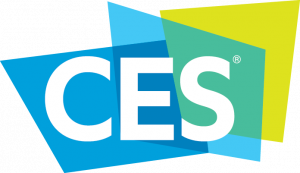 San Ramon, CA/Las Vegas, NV – December 18th, 2018 – CES is the world's gathering place for all those who thrive on the business of consumer technologies. From January 8-11, the EnOcean Alliance – formed by leading companies worldwide from the building sector – will present innovative wireless Internet of Things (IoT) solutions for automation in sustainable building projects.
Leading wireless building automation standard
Due to strong partnerships with innovative organizations of the IT industry – such as IBM, BSC Computer and Digital Concepts – EnOcean Alliance opens the world of energy harvesting wireless communication to develop interoperable self-powered wireless solutions as an IoT standard.
EnOcean wireless networks have been installed in more than 1,000,000 buildings worldwide, making it the most widespread and most field-tested wireless building automation standard in the world. The interoperable ecosystem of more than 400 member companies and over 5000 products provides seamless interfaces to common solutions such as Apple® HomeKit™ from Digital Concepts, IBM Watson IoT and the open source software framework IoTivity (sponsored by the Open Connectivity Foundation, OCF with solutions from BSC Computer).
The international EnOcean wireless standard (ISO/IEC 14543-3-1x) is also an essential element of the "Ready2Services" initiative launched by the French Smart Building Alliance (SBA) in June 2018 to support the development of intelligent buildings for smart cities. The "Ready2Services" concept aims to evaluate the ability of buildings for multiple services, awarding buildings with a certain certification level. Self-powered wireless sensor solutions are a key component of this initiative.
Perfect fit with energy-saving building automation systems
"The key advantages of wireless control are the ease of upgrading existing buildings and expanding a system at any time. Wireless control systems can even provide greater installation flexibility if units within the system do not require dedicated cabling or batteries for power. Energy harvesting wireless sensors, switches and controls therefore perfectly fit in with the sustainable characteristics of energy-saving building automation systems. This makes EnOcean the most important wireless standard for maintenance-free applications for building automation and the IoT," says Graham Martin, CEO and Chairman of the EnOcean Alliance.
The EnOcean standard in practice
Visitors to CES can learn more about the EnOcean Alliance's maintenance free wireless standard for smart buildings as well as examples of self-powered IoT solutions at its partner booth (Sands #40955). At this booth, the partners Smart Building Alliance, Ubiant, Decelect and Avidsen will be demonstrating their IoT solutions currently being installed in thousands of new housing in France (e.g. by the French construction company Bouygues) and being offered in DIY stores across Europe by Leroy Merlin, member of the Mulliez Group. Part of this solution includes the advanced installation tool "quickmove" enabling easy commissioning and management of EnOcean based networks.
At this booth the EnOcean Alliance will be showing a self-powered smart home solution certified to work with Apple HomeKitTM. This includes the IoT Gateway from EnOcean Alliance promoter Digital Concepts communicating with multiple batteryless wireless sensors and switches which are part of smart phone or tablet based Apple HomeKitTM smart home solutions. EnOcean Alliance Promoter BSC Computer will be demonstrating their smart building IoT Gateway with IoTivity connectivity from the Open Connectivity Foundation (OCF).
Additional members of the EnOcean Alliance exhibiting at CES 2019 include: NodOn (Sands #40444), Zipato (Sands #41452), Engie (Sands #51902), Somfy (Sands #41531), EnOcean (Sands #40464), Rohm (Venetian Titian #2205) and IBM (LVCC Central Hall #14028).
About the EnOcean Alliance
Leading companies worldwide from the building sector formed the EnOcean Alliance to establish innovative maintenance-free wireless solutions for the Internet of Things, which are used for automation solutions for sustainable building projects – making buildings more energy-efficient, more flexible and more cost effective. The core technology of the Alliance is energy harvesting wireless technology for flexibly positioned and service-free sensor solutions. The EnOcean Alliance aims to internationalize the energy harvesting wireless technology, and is dedicated to creating interoperability between the products of OEM partners. Basis for this is the international standard ISO/IEC 14543-3-10/11, which is optimized for wireless solutions with ultra-low power consumption and energy harvesting. More than 400 companies currently belong to the EnOcean Alliance. The headquarters of the non-profit organization are located in San Ramon, California. www.enocean-alliance.org
Press contacts
Evelyn Gilde-Back
Mobile: +49.176 636 13 964
Email: press@enocean-alliance.org