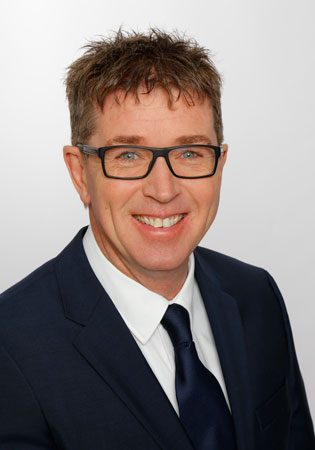 Graham Martin
Chairman & CEO EnOcean Alliance Inc.
Graham is a veteran in the semiconductor industry with 25 years experience in analogue and RF solutions at various Engineering, Sales and Marketing positions in USA, GB, Germany, Austria and Norway. Before joining EnOcean he was a worldwide pioneer in low power wireless sensor networks at leading start-up Chipcon (purchased 2006 by Texas Instruments) where he conducted the worldwide business development activities, served as President of Figure8Wireless and was Vice President of the ZigBee Alliance. Graham studied in USA and GB and is a Physics Graduate from the University of Edinburgh, Scotland.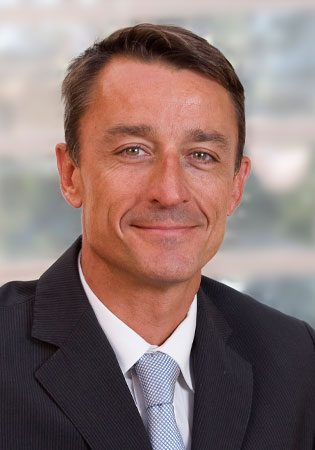 Emmanuel Francois
Vice Chairman EMEA
Emmanuel FRANCOIS insures since 2009 the promotion of EnOcean (Wireless and Battery less RF Standard) on West Europe. At this regards, he is also in charge of the Business Development of the EnOcean Alliance in Europe (over 350 members in the world). Smart Building has always been a focus in his career. Today as Sales Manager West Europe of EnOcean since EnOcean technology has its place in every Building and is becoming the "blue tooth" of the Smart Building. Previously he was General Manager of Wieland Electric France from 2004 to 2009, Sales Manager of Capri (Cooper group) from 2002 to 2004 and Sales Manager by Soulé (ABB group) from 1997 to 2001. This is by Merlin Gerin (Schneider Electric), in 1991, that he first started promoting Smart Building Solutions as Key Account Manager Emmanuel FRANCOIS has always been active in various committees for the promotion of a complete sector. Few years ago he created in the framework of Gimelec the Photovoltaic Commission and two years ago he created with Mr. Serge Le Men (CEO Newron System) the Smart Building Alliance for Smart Cities (over 80 members), as President, in order to connect all players of this field, coming from Energy, IT or Building Control. Main focus is to promote a concept of Smart Building linking all the different players with transverse application for a clear, concerted and homogeneous development.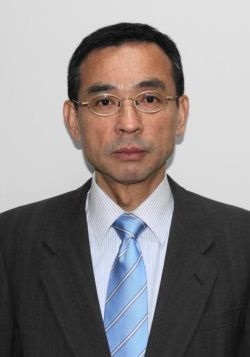 Kazuyoshi Itagaki
Vice Chairman Asia
Kazuyoshi Itagaki is Sales Manager of EnOcean in this region. One of his responsibilities is to educate the local market and relevant industries on the energy harvesting wireless technology. In this effort Kazuyoshi Itagaki can draw on his extensive professional experience in the telecommunication and chip industry. From 2004 to 2011 he was Vice President Product Management at Deutsche Telekom K.K. (Japan) and Deutsche Telekom AG (Germany) respectively. Before joining Deutsche Telekom he worked as Product Marketing Manager for Intel's Computing Handheld Group Products in Japan and the US. Other positions he has held include Group Leader of PC audio business operation and multimedia products at Asahi Kasei Microsystems Co., Ltd. and Marketing Development of optical disk as well as Researcher for optical disk recording materials at Asahi Chemical Industry Co., Ltd. Kazuyoshi Itagaki holds a master degree in Materials Science and Organic Metal Chemistry from Toyohashi University.