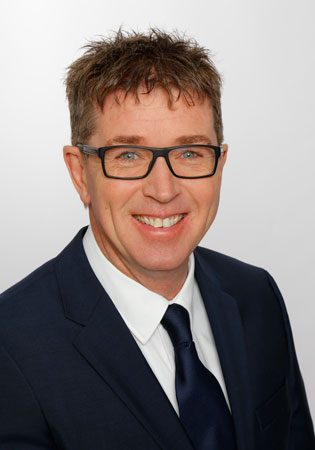 Graham Martin
Chairman & CEO EnOcean Alliance Inc.
Graham Martin hat 25 Jahre Erfahrung in der Halbleiter-Industrie im Bereich Analog- und RF-Lösungen. Er war in verschiedenen technischen und Marketing Positionen in den USA und Europa tätig. Bevor er zu EnOcean kam, verantwortete er bei Chipcon, dem Wireless Sensor Networks Spezialisten (wurde 2006 von Texas Instruments gekauft), das Business Development. Außerdem war er Präsident von Figure8Wireless und Vice Chairman der Zigbee Allianz. Graham Martin hat in den USA und in Großbritannien studiert und dies mit einem Abschluss in Physik an der Universität in Edinburg, Schottland, beendet.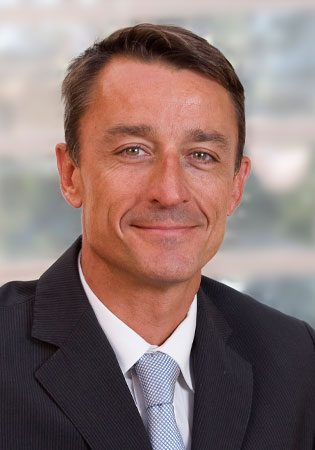 Emmanuel Francois
Vice Chairman EMEA
Since 30 years in the electro technical market, Emmanuel FRANCOIS insures since 2009 the promotion of EnOcean (Wireless and Battery less RF Standard) on West Europe. At this regards, he is also in charge of the Business Development of the EnOcean Alliance in Europe. Smart Building has always been a focus in his career. Today as Sales Manager West Europe of EnOcean since EnOcean technology has its place in every Building. Previously he was General Manager of Wieland Electric France from 2004 to 2009, Sales Manager of Capri (Cooper group) from 2002 to 2004 and Sales Manager by Soulé (ABB group) from 1997 to 2001. This is by Merlin Gerin (Schneider Electric), in 1991, that he first started promoting Smart Building Solutions as Key Account Manager. Emmanuel FRANCOIS has always been active in various committees for the promotion of a complete sector. Few years ago he created in the framework of Gimelec the Photovoltaic Commission and he created with Mr. Serge Le Men (CEO Newron System) the Smart Building Alliance for Smart Cities, as President, in order to connect all players of this field, coming from Energy, IT or Building Control. Main focus is to promote a concept of Smart Building linking all the different players with transverse application for a clear, concerted and homogeneous development.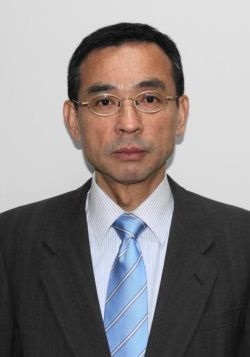 Kazuyoshi Itagaki
Vice Chairman Asia
Kazuyoshi Itagaki ist als Sales Manager für den Vertrieb von EnOcean-Produkten in der Region verantwortlich. Zu seinen Aufgaben gehört auch, dem lokalen Markt und wichtigen Branchen die Vorteile der batterielosen Funktechnologie näherzubringen. Dabei kommt ihm seine langjährige Erfahrung in der Telekommunikations- und Halbleiterindustrie zugute: Von 2004 bis 2011 war er als Vice President Product Management für die Deutsche Telekom K.K. (Japan) und die Deutsche Telekom AG (Deutschland) tätig. Zuvor arbeitete er als Product Marketing Manager in der Handheld-Sparte von Intel in Japan und den USA. Weitere Karrierestationen waren Asahi Kasei Microsystems Co. Ltd., wo er als Gruppenleiter im Bereich PC Audio und Multimedia beschäftigt war, sowie Positionen im Marketing und in der Entwicklung optischer Datenträger bei Asahi Chemical Industry Co. Ltd. Kazuyoshi Itagaki verfügt über einen Master-Abschluss in Materialwissenschaften und metallorganischer Chemie der Universität Toyohashi.