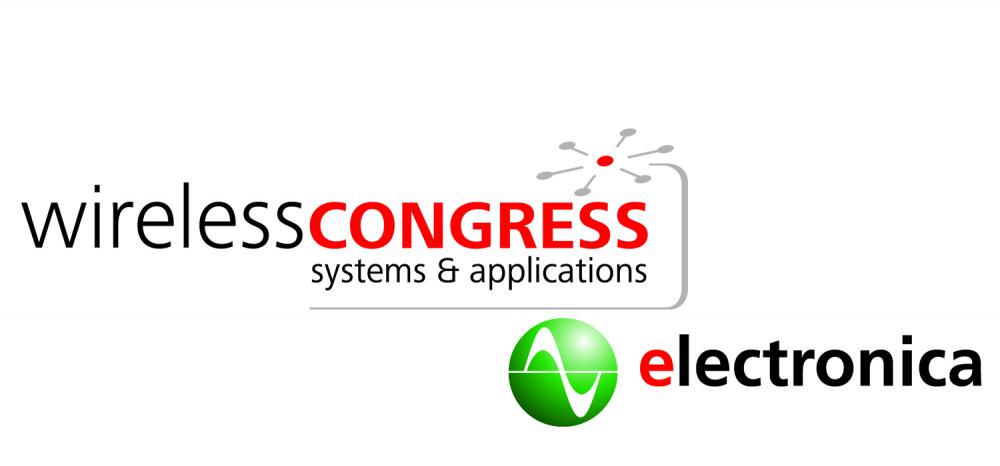 In 2004 the Wireless Congress: Systems & Applications started in parallel to the electronica in Munich. Today the Wireless Congress: Systems & Aplications is one of the major meeting places for the wireless community, providing the well-established platform for wireless professionals – researcher, developer and application engineers – and the forum of excellence for the exchange of knowledge and experience.
San Ramon, CA – October 31, 2018 –  Celebrating it's 15th anniversary, the Wireless Congress (November 14-15, 2018) will look ahead to new wireless technologies, like 5G and intelligent tactile systems and the application practice of advances wireless systems, like Low Power Wide Area Networks, Bluetooth mesh, EnOcean Energy Harvesting Wireless Solutions etc. Today, wireless professionals can choose the best fitting wireless technology for their application from a cornucopia of competing or complementary wireless technologies. But they have to balance cost, complexity, performance, reliability, and quality of service in real world environments.
EnOcean Alliance are presenting papers as part of Energy Harvesting Wireless Track at the show
Wednesday, November 14th, 2018 Session 4; Energy Harvesting
Graham Martin (Alliance Chairman & CEO) – presenting Energy Harvesting Solutions for Low Power Wide Area Network.
Marian Hoensch (Alliance Technical Task Group Chairman) – presenting New Developments in Advanced Security for Energy Harvesting Wireless Systems.
Also in the energy harvesting session EnOcean GmbH, ZHAW, Ubisys, FH Offenburg and FHG will be presenting the latest developments in Energy Harvesting Wireless Solutions. Click here for more details of the program.
Co-located with electronica 2018 (November 13 – 16, 2018), the electronica fair in Munich is the world's leading trade fair and conference for components, systems and applications and solutions make new developments such as smart homes and connected cars possible in the first place. In 2016 electronica covered 13 halls with 2,913 exhibitors and 73,451 visitors from 84 countries. electronica is bigger than ever before, and (along with its co-located events SEMICON Europa and Wireless Congress) will fill 17 halls for the first time.
Come and visit EnOcean Alliance stand together with HY-LINE and EnOcean at Hall C3 Booth W23.
About EnOcean Alliance
Leading companies worldwide from the building sector formed the EnOcean Alliance to establish innovative maintenance-free wireless solutions for the Internet of Things, which are used for automation solutions for sustainable building projects – making buildings more energy-efficient, more flexible and more cost effective. The core technology of the Alliance is energy harvesting wireless technology for flexibly positioned and service-free sensor solutions. The EnOcean Alliance aims to internationalize the energy harvesting wireless technology and is dedicated to creating interoperability between the products of OEM partners. The basis for this is the international standard ISO/IEC 14543-4-1X, which is optimized for wireless solutions with ultra-low power consumption and energy harvesting. More than 400 companies currently belong to the EnOcean Alliance. The headquarters of the non-profit organization is located in San Ramon, California. www.enocean-alliance.org